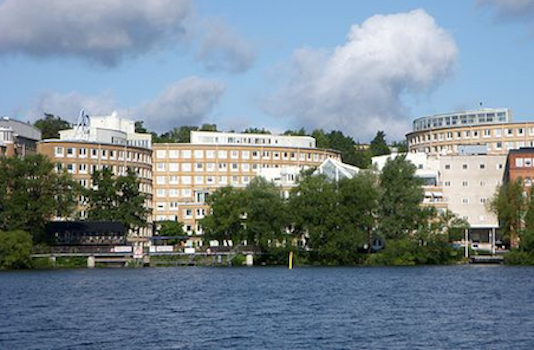 CC Holger.Ellgaard
On 7 and 8 December, the ResCoM consortium gathered in Stockholm, Sweden, to share project progress, including developments on the case study pilots and the tools that will make up the ResCoM software platform. The meeting also provided opportunity to align on the activities remaining until the end of the project.
The consortium had the chance to test out and provide feedback on some of the ResCoM tools. Ideal&Co showcased the Circular Pathfinder, which provides a first step to those exploring the options available for designing products that are more circular. For example, designing the product to be modular for easy repair and to extend the product life.
The consortium also tried out the Circularity Calculator, which allows designers to compare the circularity of different scenarios during the initial stages of design, by selecting options such as leasing, take-back schemes, reusing components or using recycled materials. The case study companies had the opportunity to use this tool to compare different scenarios for their products. Granta demonstrated the Enhanced Eco-Audit tool, which will be offered through the ResCoM software platform, which can support technical material decisions by using an extensive database of material characteristics, such as scarcity and CO2 footprint, to compare options for a products bill of materials. A 'sneak peek' description of the tools in development is available on the ResCoM website.
The case study companies shared reflections on how, through the development of the ResCoM tools, they are raising awareness of closing product loops in their respective companies and in their product design. The companies elaborated further on the successes and challenges they have been faced with while piloting more circular products, and the changes needed towards closing product loops. More information on the case studies will be published on the ResCoM website next year.
As ResCoM progresses towards its completion in October 2017, details on events and project deliverables will be shared on the ResCoM news page and ResCoM LinkedIn group, and you can stay updated by signing up to the ResCoM newsletter.