Gorenje
Gorenje Group is one of the leading European home appliance manufacturers with a history spanning more than 60 years. Its global presence is built on two brands: Gorenje, which includes the entire range of home products of the upper-mid price range, and ASKO, which is positioned as a global premium brand. In addition, Gorenje Group has six regional or local brands covering all price ranges.
An important division of Gorenje Group is 'Products and Services for Home' which produces and sells major household appliances, small domestic appliances, kitchen furniture and HVAC (heating, ventilation, and air conditioning).

Products or services in the ResCoM pilot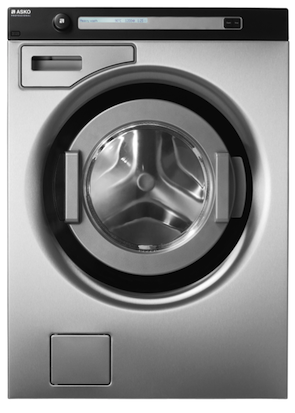 As part of the ResCoM case study, Gorenje's goRENT project is investigating the use of a 'pay-per-use' model. Featuring Gorenje's premium brand ASKO professional washing machine, goRENT is planned to launch next year.

Gorenje is considering how modular the current product design is and what possibilities exist to improve the design to make it more viable to implement a multiple lifecycle concept.
Motivations for being part of ResCoM
Gorenje's service organisation has been expanding in recent years, with warranties of five years being provided on many of their products. As a result, Gorenje wants to consider alternative business models for its products, including leasing washing machines or offering customers an option to 'pay-per-wash'.
Gorenje is also exploring the implications of such business models on the development of a parallel business of product returns for remanufacturing.
Main challenges
Gorenje has identified that it will be faced with a challenge to find the ideal business models for individual repairs in a large series production environment. A challenge in the product design phase is to account for additional requirements including serviceability and upgradeability.